The Workhaus
Eureka! Science + Discovery
Cod Steaks were one of five collaborative subcontractors working for The Workhaus on this incredibly ambitious project for Eureka! Science + Discovery. 
Our specialist team provided scenic theming and props as well as large scale sculptures and mechanical interactives.
Eureka! Science + Discovery's aim is to empower and enable young people to discover how Science, Technology, Engineering, Arts and Mathematics are a part of everyday life. Our scope of works helped facilitate this and ranged from sculpting a life size house mouse to building a giant blue cat with a mechanical moving tail.
We helped to bring the wonder of the great outdoors, indoors by fabricating a life size Oak tree; with expansive branches extending up into the roof trusses, perfectly intertwining with the structure of the building and creating homes for our faceted 3D printed animals to live in. 
The area linking Homes and Nature is a theatrical shed with all sorts of objects suspended in the air as if exploding outwards into the space. We modified reclaimed items such as bikes, tea maids and old bike wheels into new inventions to help inspire young people to try upcycling and repurposing objects in their own homes. The Looking Closer table offers opportunity for visitors to be inspired by nature to imagine up their own inventions and encourage creative problem solving.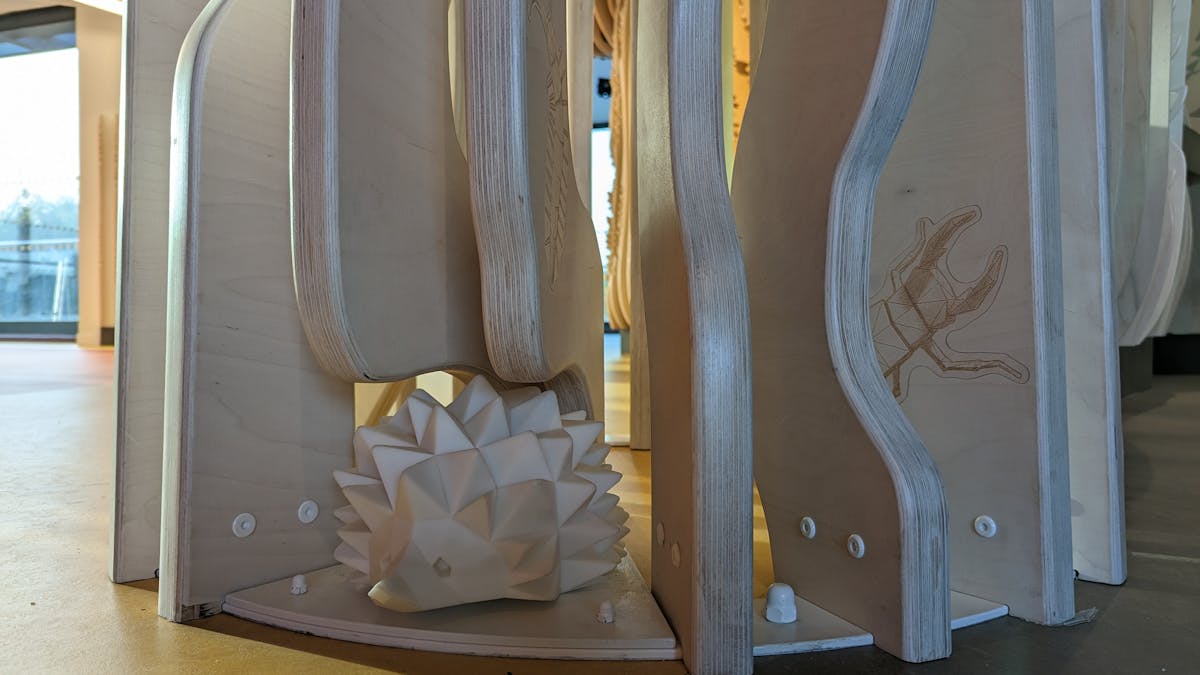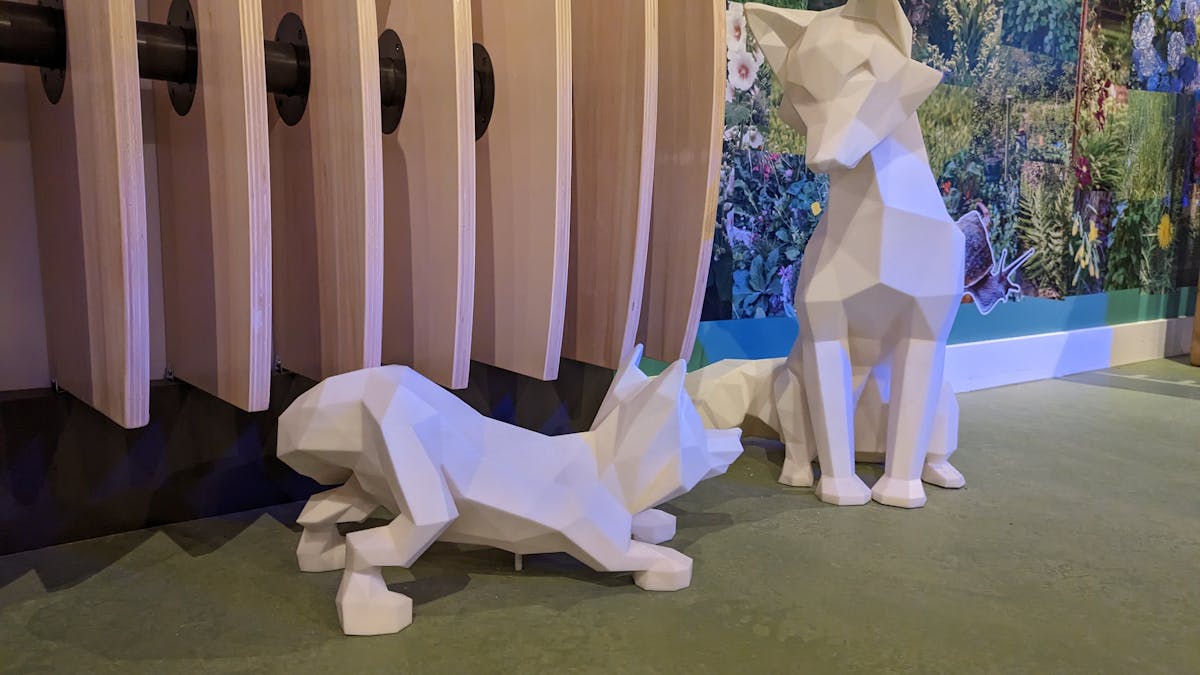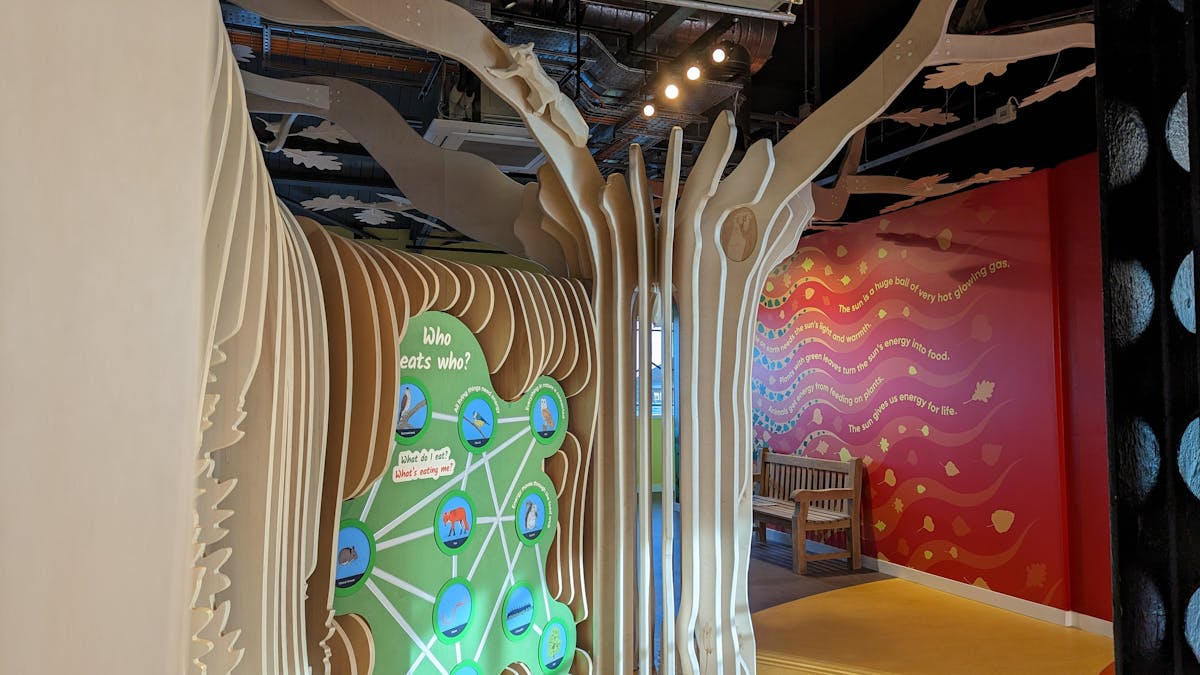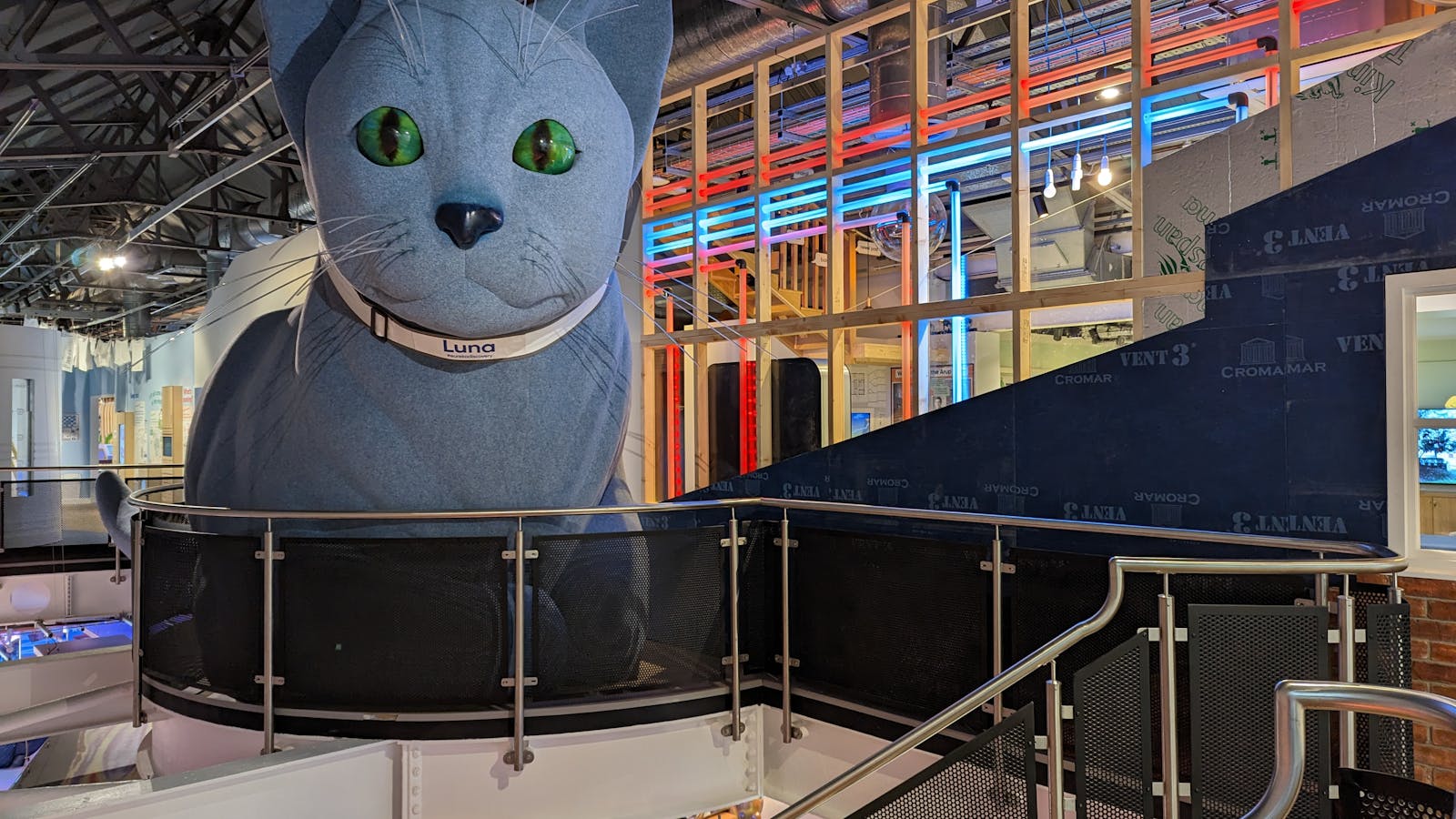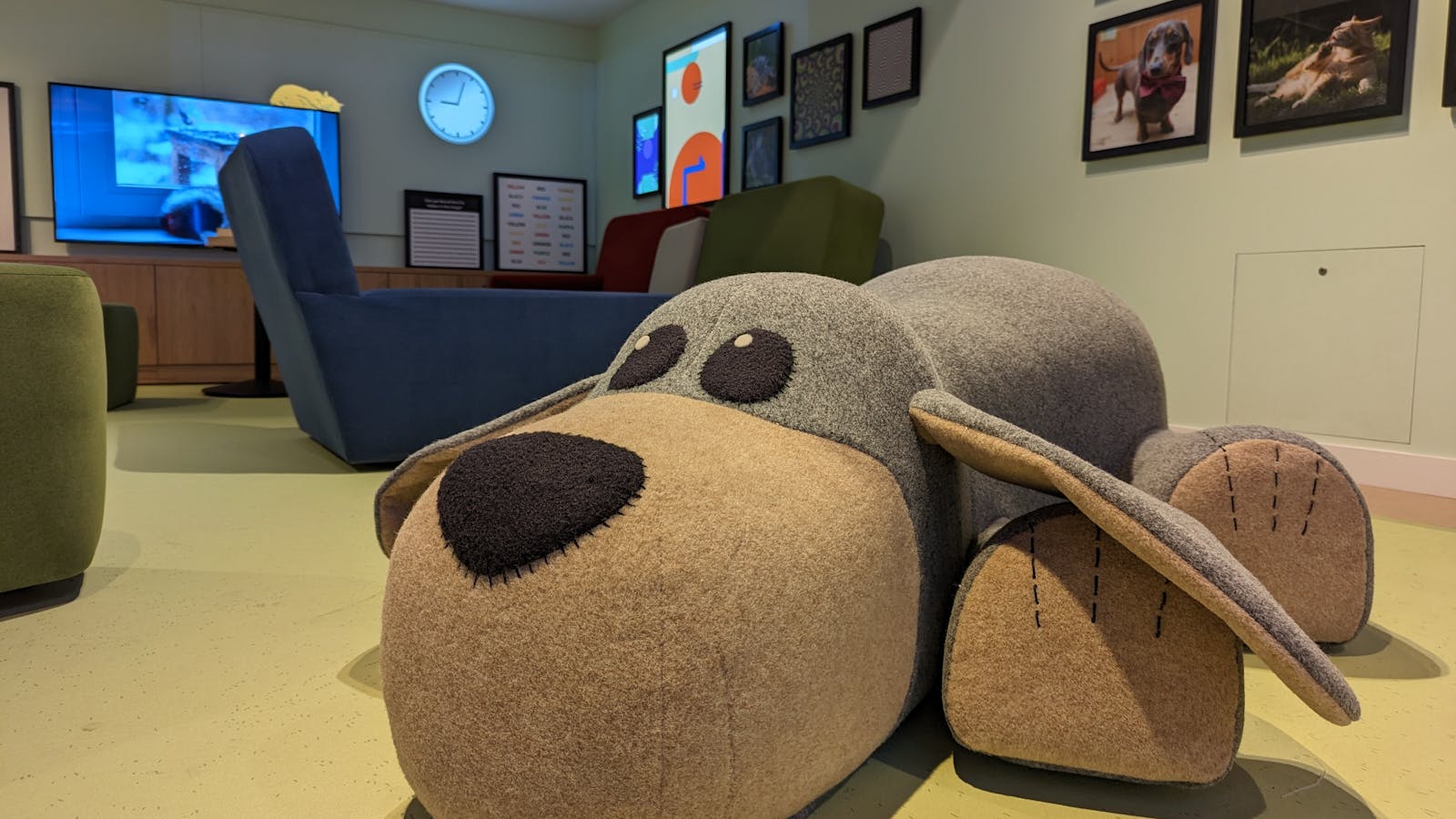 For bodies we went supersize again, creating a brain that is 168 times bigger than an average human brain to act as a display for brain teasing games. 
We also provided theming for 2 interactive exhibits made by Aivaf – One being an insight to how the digestive system works and the other a trio of pinball machines that help demonstrate how our bodies fight off infection and bacteria.