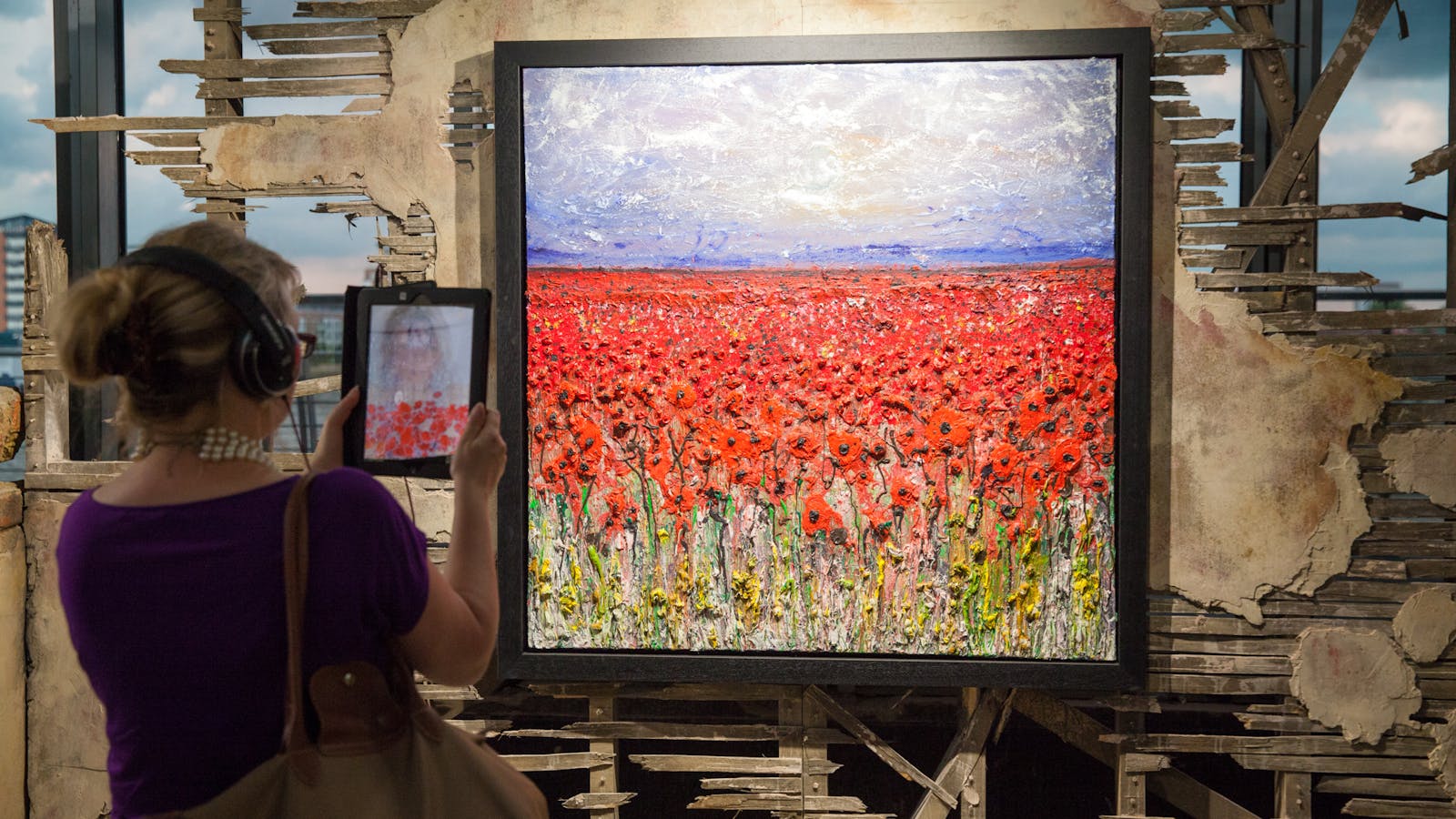 Scarlett Raven
The Danger Tree
Cod Steaks were asked to create detailed set works for Scarlett Raven – the world's first augmented reality contemporary artist – to provide the backdrop to her trailblazing new project 'The Danger Tree', which commemorates the centenary of the Battle of the Somme.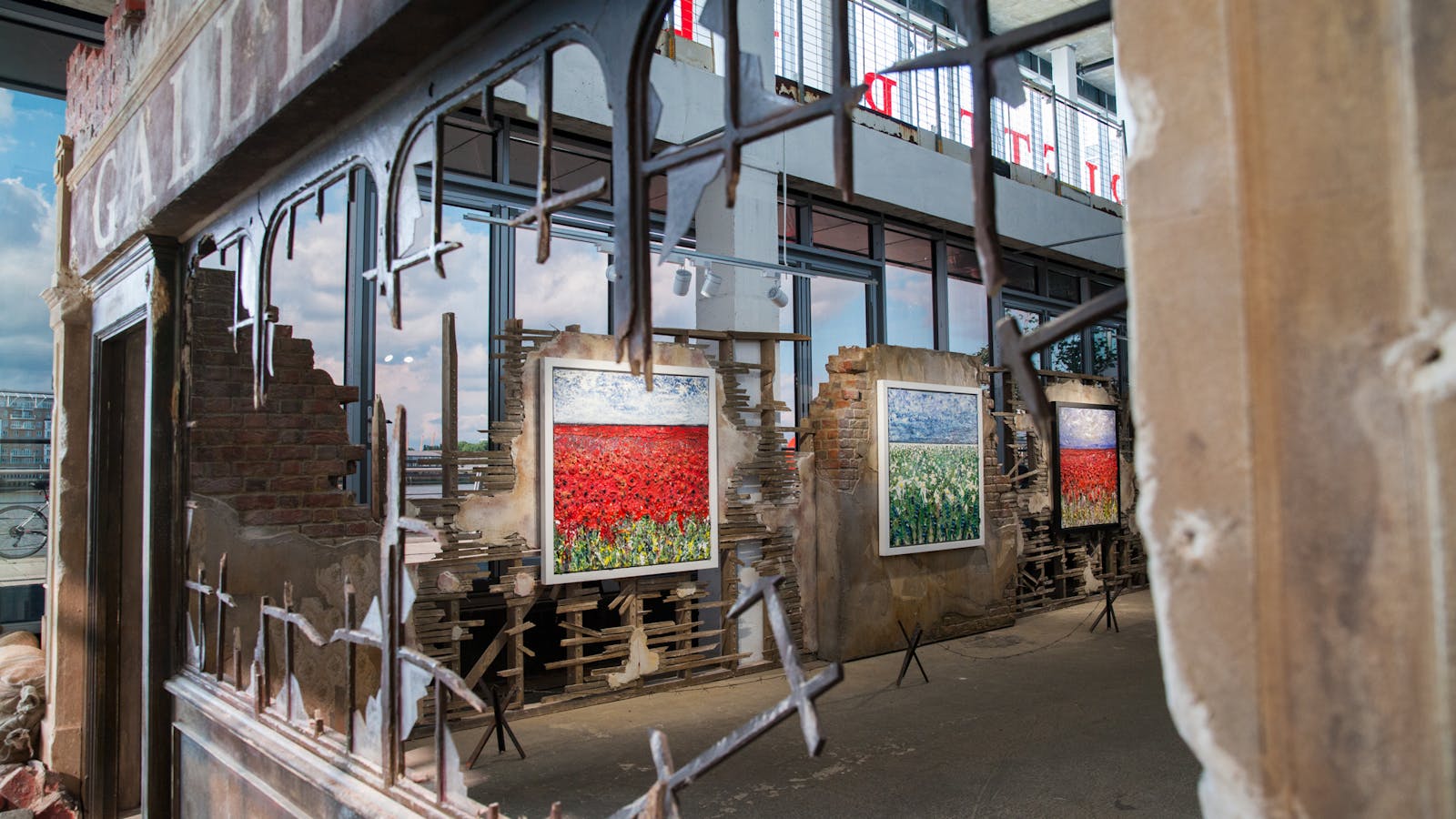 Collaborating with award-winning film set designer Kave Quinn to magically transform a 2,000ft space in Greenwich, we recreated a blown-out building from the French/Belgian border. Parts of the exposed roof and walls echo with the sounds of war, and hold Scarlett's paintings suspended amidst the devastation, each beautifully lit and positioned to take the viewer on an incredible journey. The collection challenges viewers to see the works from many views and perspectives through the influence of multiple layers of content, including the words of the war poets emotively performed by leading British actors, Sean Bean, Christopher Eccleston and Sophie Okonedo.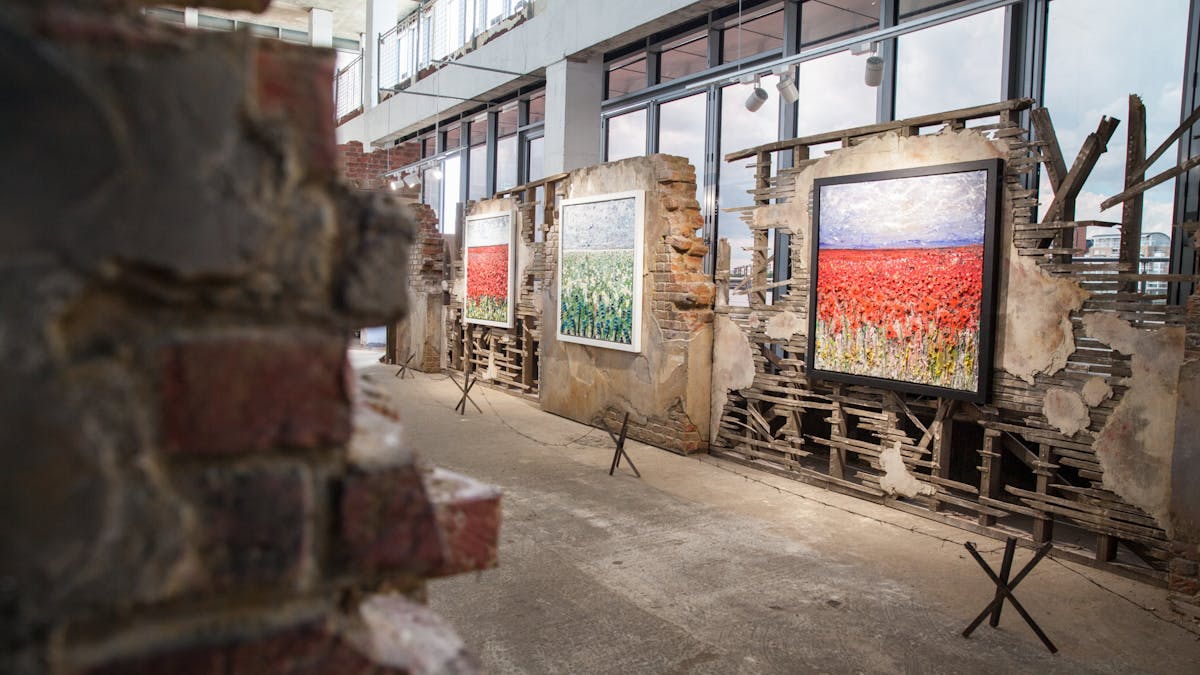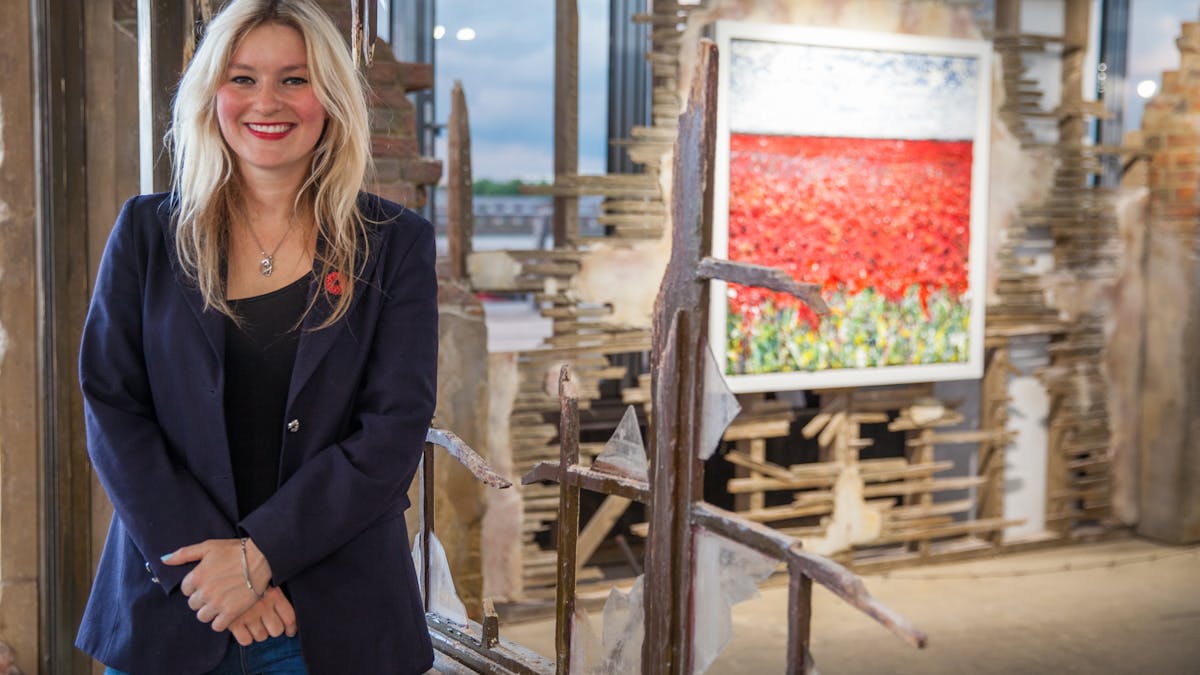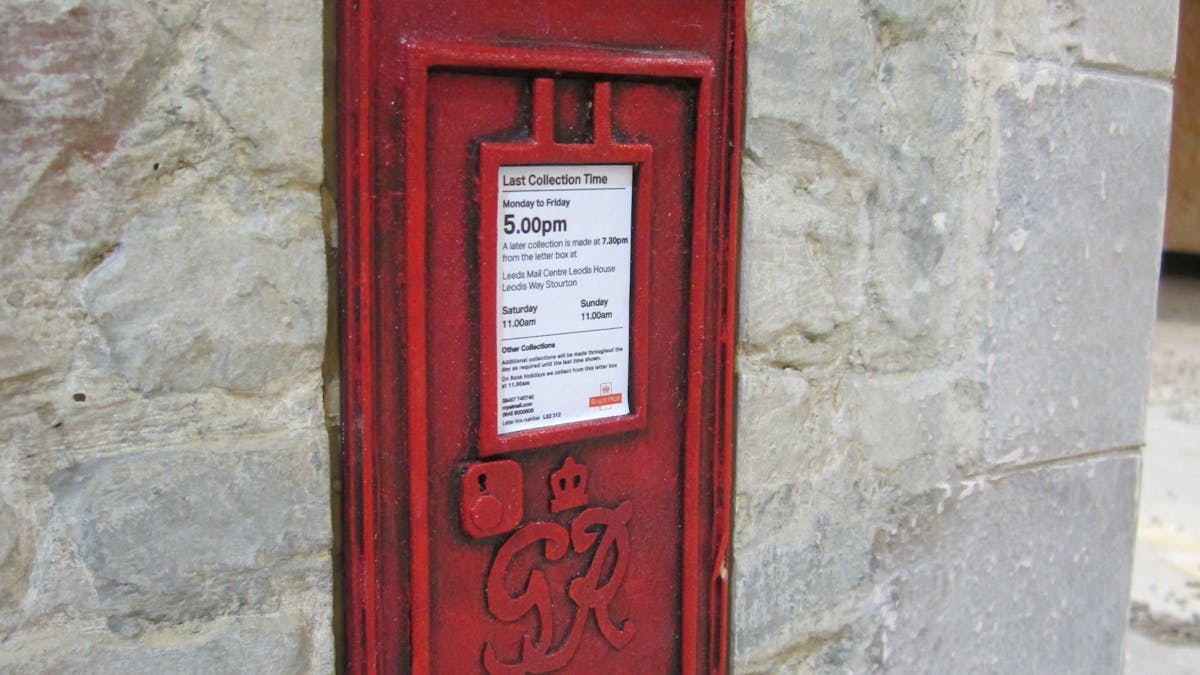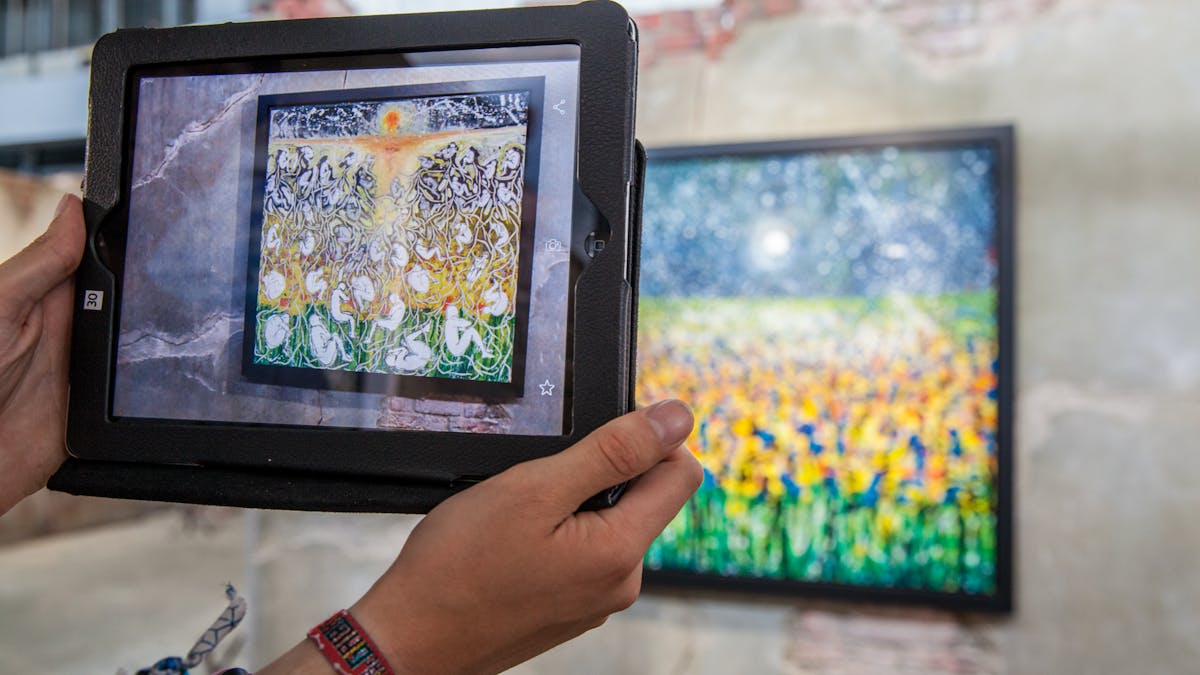 Cod Steaks built the destroyed shell of the 'Gallerie', along with an array of themed low barricades in the style of barbed defences from the battlefield and a cluster of replica unmarked crosses in amongst the rubble dressing. Our highly detailed work serves to enrich the augmented reality experience of the exhibition, adding a further layer to the whole experience.